The #gamification powerhouse - Part 1
Something like the dream team but made of experts from the industry
Always after such a huge event filled with all experts from around the world, keeping the momentum of such a trend as #gamification, #engagement can't be one of those things missing.
This post is dedicated to all those I met, I know and I want to be working with. I believe, the one thing we are missing as #gamification experts is to truly gamify the conference.
So here is my idea on what we can all offer using our #gamification superpowers.
Michiel Van Eunen should be making ANY and EVERY icebreaker event on the planet. An escape room brings people together in ways most won't expect. Oh, and the level of production he invested was amazing. I do think everyone MUST learn from him how a great strategy isn't about the budget.
Marigo Raftopoulus must be selecting the projects. She made VERY clear what we all must be focusing on and how powerful #gamification is. We really need to pay attention and try to use this for the good of the planet and humankind. Quoting Ben Parker: With great power, comes great responsibility.
An Coppens should be leading a team on systematic failure supervision and prevention. She is one of the few people who has seen far enough to run THREE levels of her own framework to deploy #gamification solutions and one of the people with most experience with bad clients in the industry. Her skills are unprecedented and her perseverance a huge example for us to follow.
Sylvester Arnab IS in charge of raising funds. He is without a doubt someone who inspire me to keep going. He is making a difference for the industry in the numbers impacting world-wide solutions with his hybrid thinking. Be Co-everything. He always teaches me we can accomplish a lot more and there is a lot of people willing to help.
Pete Jenkins and Vasilis Gkogkidis should stay running the Gamification Federation and we should all join. They were the most amazing hosts proving their social connection skills are what the world and the industry needs to follow a great cause. They managed to pull the conference with success in only 2 months notice and 2 weeks of preparation. They @#%$ rock.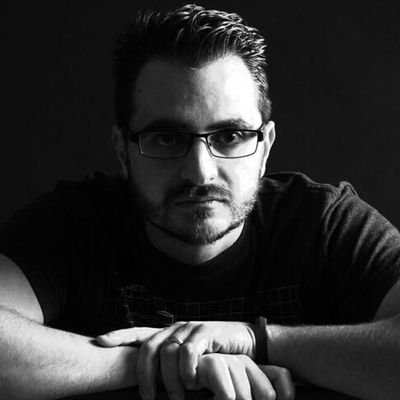 Bernardo Letayf
M.B.O. (Mind Behind the Operation)
6th position in the Gamification Gurus Power 100!
Gamification Keynote Speaker & the mind behind the operation @bluerabbit, a gamification platform for education.
Developed three frameworks to teach/learn how to create gamification systems and build gamified content
Declared a world wide war on grades.
<a class="twitter-timeline" data-height="400" href="https://twitter.com/bletayf">Tweets by Bernardo Letayf</a> <script async src="//platform.twitter.com/widgets.js" charset="utf-8"></script>