The meaning of #fiero
What is an epic win?
As a #gamification designer, part of my job is to explain how people reach the fiero state. "It is the natural consequence of FLOW" I used to say.
However, how often do we experience FLOW? Even being aware of its existence, for FLOW to actually work and for #fiero to actually be felt, both must be experienced subconsciously, otherwise, you aren't really feeling it.
Last week, exactly on Tuesday Nov 28th, in Brighton U.K. during a certain dinner I finally got to feel and understand the true meaning of #fiero. I could talk all about it and try to explain it in plain words, but the feeling is so strong that I can't honestly translate it to words.
BLUErabbit was awarded as the Outstanding #Gamification Software of 2017 in Gamification Europe.
Every single cell of my body was vibrating. I cried, I laughed, I ran out of words (which for those who know me know it's hard), I felt week and strong, I felt pushed and pulled, I felt the power of every single person who has ever helped me, I felt love but overall I felt thankful.
After three years of hard work, I submitted BLUErabbit and turned out to be recognized by the experts of the industry as the outstanding software of 2017 by the side of 5 other great awards: Outstanding Agency (An Coppens ~ Gamification Nation), Outstanding Research (Elements of Gameful Design Emerging from User Preferences), Outstanding Community (Octalysis explorers), Outstanging Project (Octalysis P&G) and Outstanding Guru (Yu-Kai)
I know we are only starting this journey and many more things will come.
This post is not a scientific explanation in #fiero, it is my thanks to everyone involved.
So Thankyou
Thanks to my partners Roberto and Adrian for supporting me this last years
Thanks to my clients Edgar and Henry for believing this project will change their businesses for good
Thanks to all my family for being there for me every time I've needed it
Thanks to all my friends who have listened to my ungoing rambling about how great this is
Thanks to every client who has believed #gamification will change their companies for good
Thanks to every single expert I've met in the #gamification industry. Every line, every word, every thought, every debate and every keynote you've expressed is deeply protected with all might
Thanks specifically to Monica Cornetti, Jonathan Peters, An Coppens, Andrzej Marczewski and Rob Alvarez for a much closer relationship in the #gamification world
Thanks to Pete, Toby and Vasilis who organized Gamification Europe and the Awards for 2017
And last and most importantly, thanks to the the woman who has been by my side not letting my despair kick in, not letting me give up under any circumstance and keep pushing forward no matter how deep the pit seems to be. Thank you Ursula 😉
BLUErabbit is just starting and will become a much bigger and brighter movement. It shall win the war on grades and free education from an industrialized point of view.
Everything we've done was to get ready. This award is just step one of the journey.
Thank you all again.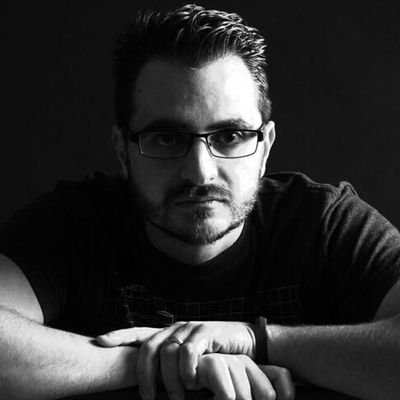 Bernardo Letayf
M.B.O. (Mind Behind the Operation)
6th position in the Gamification Gurus Power 100!
Gamification Keynote Speaker & the mind behind the operation @bluerabbit, a gamification platform for education.
Developed three frameworks to teach/learn how to create gamification systems and build gamified content
Declared a world wide war on grades.
<a class="twitter-timeline" data-height="400" href="https://twitter.com/bletayf">Tweets by Bernardo Letayf</a> <script async src="//platform.twitter.com/widgets.js" charset="utf-8"></script>