#Gamifcation Europe is coming!
- Expectation -
For some of us, being part of the #gamification industry creates a lot of expectation from the world. We want engaging experiences and strong audiences and fun EVERYWHERE.
Learning that this year the Gamification World Congress wasn't happening (they just had an local/executive edition) was something really sad for most of us. I gotta say that the expectation was really high (at least for me for previous lines), but when Pete said he would come out and play, everything fell down into place again.
Pete Jenkins, Chair / Ambassador from GamFed, owner of Gamification Plus and Gamification Guru of the year candidate (several times!), decided to take a step into making a world-competitive conference in Brighton.
I'm thrilled and honored to be speaking at the conference this year thanks to an invitation from Pete and Vasilis who are running EVRYTHING in less than 3 months.
My expectations are high as always (with everything) but I'm really excited about sharing stage with some of the greates gamification experts in the world.
PLease go to https://gamification-europe.com to learn more about who will be there, however I can lay some spoilers: Michael Wu is back! Melinda Jacobs, Andzrej Marczewski, An Coppens, Sylvester Arnab, Joris Beerda, Nicholas Babin, Toby Beresford, Roberto Alvarez, Ahmed Hossam, Marigo Raftopoulos, Michiel Van Eunen, Ercan Altug and many more.
If you have a slight idea who this guys are you must be present. If you have NO idea who they are, it's basically the #gamification powerhouse of the world.
This is one of the widest and broadest build of speakers I've seen (and I've been around guys) and with just 3 months to set up means Gamification Europe is a guaranteed success beforehand.
Take a step into the #gamification industry's greatest insight of the year.
Take as step into #gamification europe.
Register now to attend Gamification Europe 2017 in Brighton, UK on 28-29th November:
https://gamification-europe.com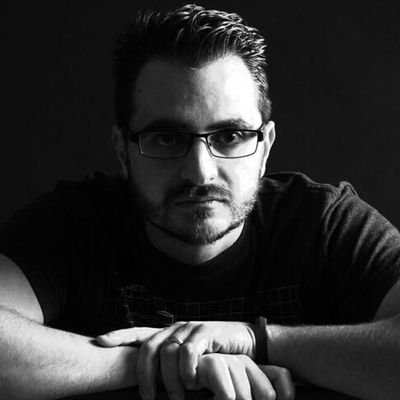 Bernardo Letayf
M.B.O. (Mind Behind the Operation)
6th position in the Gamification Gurus Power 100!
Gamification Keynote Speaker & the mind behind the operation @bluerabbit, a gamification platform for education.
Developed three frameworks to teach/learn how to create gamification systems and build gamified content
Declared a world wide war on grades.
<a class="twitter-timeline" data-height="400" href="https://twitter.com/bletayf">Tweets by Bernardo Letayf</a> <script async src="//platform.twitter.com/widgets.js" charset="utf-8"></script>